Console Port Management For Check Point Appliances
Console Port Management For Check Point™ Appliances
WTI console managers deliver secure console port access to Check Point appliances across your network. Through in-band on premise connections or out-of-band remote access, WTI gives you the capability to connect to console ports and configure the Gaia OS from anywhere! See our Check Point Solution Brief for more info.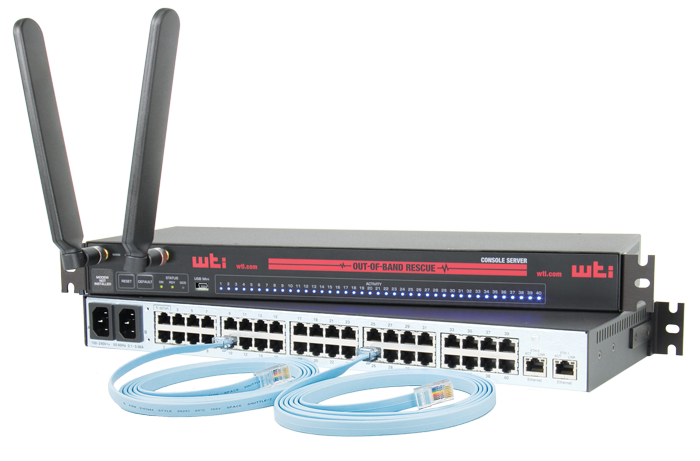 Easily Connect to Console Ports

Access Gaia CLI On ALL Devices

Debug Appliances

Configure From Anywhere
WTI products can be demo'd through any of the following 3 options:
DOWNLOAD a pre-configured version of the WTI centralized management software(WMU). This will give you 24x7 access to live units in our demo lab.
SCHEDULE a WebEx with a WTI product engineer. A WTI engineer will show you how to login and control live units in our demo lab.
REQUEST an eval unit. Test a WTI product of your choice in your own lab.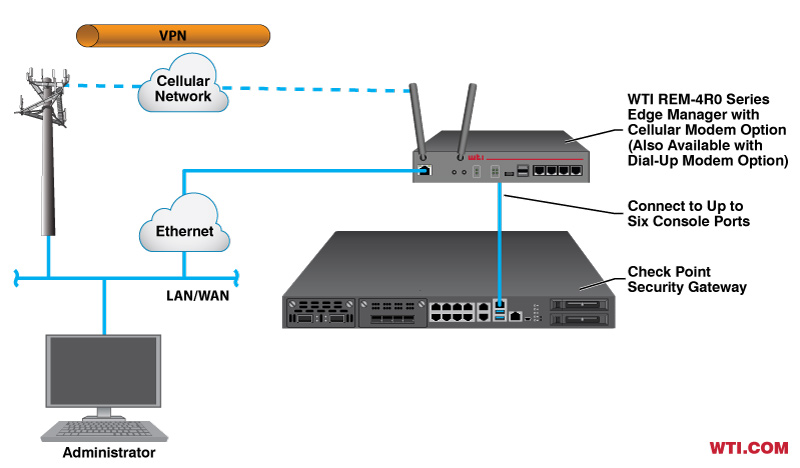 Easily Connect to Check Point Security Gateways
Using standard RJ45 patch or roll cables simply connect the console port of your security appliances to a WTI console server and immediately control baud rate and parity settings.
Centralized Access to All Devices
If you're managing a Data Center or a remote branch office, WTI has a solution for your application. A single WTI device can manage 1 or 40 appliances from a single WebUI and CLI. Or access all your devices using our centralized management solution to easily find and connect to every appliance on your network.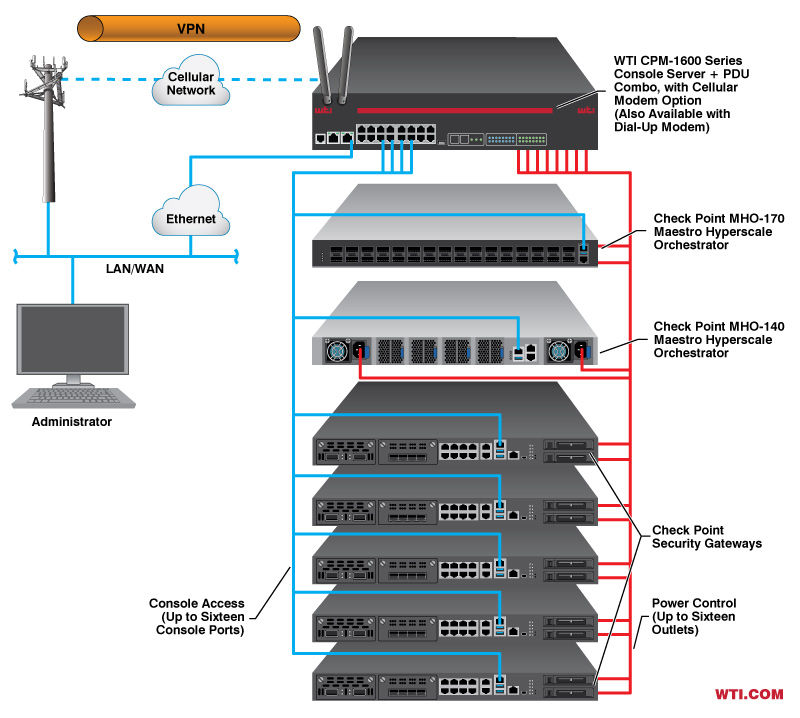 Remotely Troubleshoot Critical Infrastructure
All WTI console servers come with onboard data buffering and SYSLOG support. A variety of event alarms can be used to trigger alerts or automations during failures. Warm hands are no longer needed at a remote site to identify, access and reconfigure parameters and policies.
Remotely Regain Access
Through multiple connectivity options available on WTI console servers (such as cellular LTE, dual ethernet or dial-up) admins can initiate secure console sessions with attached devices from anywhere on earth.
Request a free demo
WTI products can be demo'd through any of the following options: